A NATURAL ISLAND BETWEEN GREECE & ITALY
SURROUNDED BY NATURE AND PATRIMONY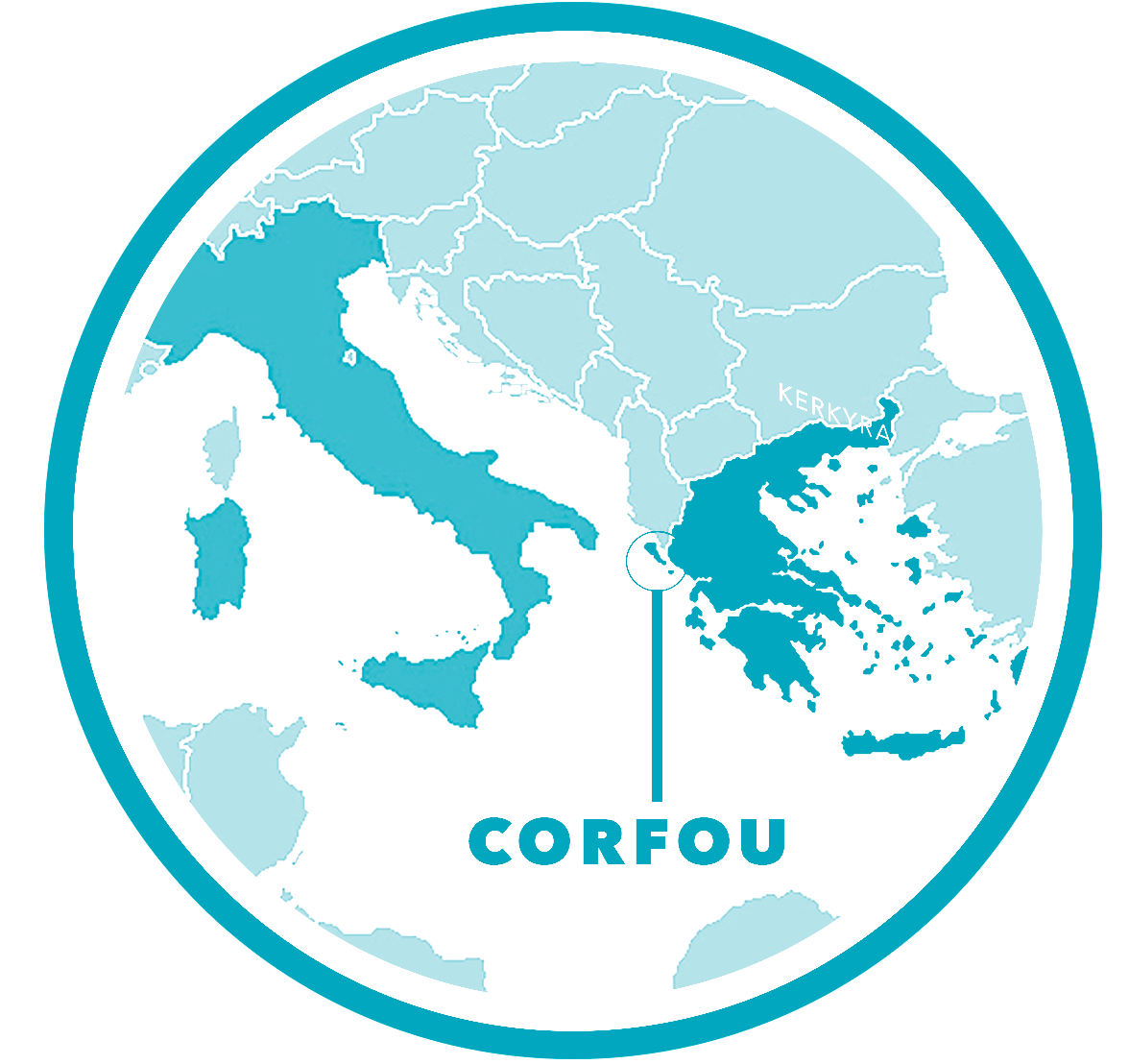 WORK & ESCAPE
While our bespoke work and leisure facilities are tailored for the modern professional, Corfu's innate charms make it an unparalleled destination.
3 reasons why this island captivate hearts: 
1. European Connectivity

Feel worlds away, yet remain connected. Major European capitals are a mere
2.5 hour fligh
t from Corfu, making weekend getaways or business meetings easily accessible.
Dive into the
azure waters
of the Mediterranean or hike the verdant trails of
Corfu's mountains
. Experience the best of both worlds in one destination.
Bask in the warmth of the
Mediterranean sun
. Corfu's climate ensures sun-kissed days and gentle breezes, with spring and autumn offering the ideal temperatures for exploration and relaxation.
Rediscover the essence of nature, connectivity, and perfect weather.

"Corfu isn't just a destination, it's an experience
waiting to be lived."
The green island
The island of the Philharmonics, the mythical island of Faiakes for some, Corfu of Agios Spyridonas, Corfu of tourism, Corfu of culture, all of the above and many more characterize Corfu, the northernmost island of the Ionian Islands and second in size after Kefalonia.
The dense vegetation, the countryside filled with cypresses and olive trees, the dozens of beaches, which form a coastline of 217 kilometers, the picturesque, medieval and Venetian villages of the hinterland, enchant and conquer the visitor, offering all the contemporary comfort along with the charm and traditions of ages past.
Stroll through the old town and its alleys, which are decorated by the clothes hanging on the verandas of the housewives, visit the historic churches.
Discover hidden squares among the multi-storey Venetian condominiums, climb to the old fortress to see the grandeur of the city from above and finally, enjoy your coffee at Liston, a reference and social point for locals and guests.
Inside the island, nature flourishes.
Unique beauties and sights await travelers, such as Lake Korission, with its 14 different species of orchids on its sandy shores and the mountainous mass of Pantokratoras to the north.
On the outskirts of the northwest coasts of Corfu, three small paradises, the Diapontia Islands, far from the noisy crowds, stand out for their quiet and special way of life, making them a very good alternative for those seeking tranquility and serenity.